Oregon Fish Report
Metolius River Fish Report for 9-12-2021
Metolius Fishing Report
Metolius River - Metolius Springs, OR (Jefferson County)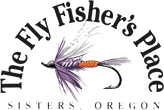 Photo Credit: Courtesy of The Fly Fisher's Place
by The Fly Fishers Place
9-12-2021
Website

I was lucky enough to fish the Metolius 3 days since the last report. I have to say, yesterday for me was much better than it was the 1st weekend of September. Last weekend we struggled to find drake feeders, finding a few in the canyon and none around the hatchery. I know Brad (FFP Shop Mgr and his brother Eric, FFP Chief of Security) had some very nice caddis fishing, and our good friend Carolina Phil was doing well on PMD's. It goes to show how even a 100 yards difference in river location can change the outcome quite a bit. Add a good 15 miles of great fly fishing water to the mix and results can be all over the board. Like real estate, Location location location. And I guess adding a damn #20 flying ant to the dry fly box might help.
What we didn't expect was a flying ant hatch. Tiny ants, about an 18 or 20, all over the place last saturday. I am still wondering if they were the culprit of the tough fishing Tina, Dove, Mike and I had near the hatchery which resulted in exactly zero fish for the 4 of us that afternoon. Skunked.
The next day was better with fish coming to drakes for us, and the same yesterday for me. So, the drake action is increasing.
Flav hatches were incredible in the rain on Friday I heard from my friend Chester. With rain back in the forecast this coming friday and saturday be sure to prepare for many of the mayfly hatches to pop even harder in wet conditions.
Our good friend John Kreft who has a cool blog/website called River Keeper Flies and is an institution on the Metolius (along with his wife Karen) published a piece this week on his blog that new research suggests the huge stoneflies we have been calling Willowflies for decades are probably being misnamed, and are actually a lesser known stone called a Cascade Stone. I can tell you, whether they are Cascade Stones or Willowflies, they were hatching heavily this week and should be around for several more days to a week.
Golden Stones are continuing to hatch, especially from Gorge CG up to the Headwaters, but look for them from day to day down to the Candle Creek area too.
A few Salmonflies are around, especially near the hatchery.
My point on these stoneflies is tuck 2 or 3 big dries for Salmonflies, some Clarks Stones for Goldens, and a Dark Chubby or Sofa Pillow in your pack for the next week or 10 days because you might get lucky and run into an area where they are on the menu.
And, don't forget those little Olive Stones #16-18 over the next couple of weeks too. One of the most important stoneflies on the Metolius in my opinion, just due to sheer volume and length of hatch. Trout eat a lot of these.
There are a whole bunch of Caddis hatches going so be prepared with Iris, CDC, Hemingway, X and Cornfed's for surface action and Pupa's under the surface.
A good number of BWO's, PMD's and some Mahogany Duns too. Mahogany Duns will increase from Mid-September into October. We love a fly called an Upright Rusty Spinner to match Mahogany Duns. We also love Quill Gordons Grey Comparaduns and EP Sparkle Duns to match this hatch. BWO, PMD and Mahogany's will be all over from Camp Sherman to Candle Creek and will be heavy on the trouts diet for quite a while into the fall.
Bull Trout fishing is good with Streamers and we highly recommend coming in to check out 2 patterns I had specially tied by Dreamcast in Roseburg. One is a huge conehead articulated all black with rubber legs, and the other is a black and purple articulated conehead that is one of my personal favorites for bull's. With Steelhead season on the ropes down the Deschutes, Bull Trout swinging might be a good way to keep the spey game on point and enjoy some big tugs from some big char.
Finally, don't set that Euro Nymphing rod aside, it is an incredible way to catch fish on the Metolius now and throughout the fall and upcoming winter months.
More Reports
The Fly Fishers Place Reports
for Friday, September 3rd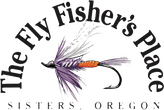 Metolius River
:
The Metolius is Seeing a Big Increase in Green Drake Hatch Activity
Deschutes River- Lower
:
The Lower Deschutes Trout Action is Good
Deschutes River
:
The Middle Deschutes is in Great Shape
Deschutes River- Upper
:
The Upper Deschutes Is Open For Just Shy of a Month Now
Fall River
:
The Fall River is Good
McKenzie River
:
The McKenzie is Great Fishing
Crooked River
:
The PMD Hatches on The Crooked are Just Exceellent
:
East Lake is Just Excellent With Callibaetis Now
Paulina Lake
:
Ants and Hoppers Were Our Best Flies at Paulina Lake This Week
Hosmer Lake
:
Hosmer Lake is Great
Three Creek Lake
:
Three Creek Lake is Also Good
Crane Prairie Reservoir
:
Crane Prairie is Hot and Warm
The Fly Fishers Place Reports
for Saturday, August 21st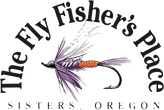 Metolius River
:
Fishing Continues to Be Very Good on The Metolius
Crooked River
:
The Crooked River guides are talking about consistent fishing
Fall River
:
Small streamers working well
Deschutes River- Lower
:
Lot's of nymph opportunities in the morning and afternoon
Deschutes River- Upper
:
The Upper Deschutes between Crane and Little Lava will be open for just another 5 weeks
McKenzie River
:
The McKenzie is smoking hot still
East Lake
:
East Lake is fishing really really good
Paulina Lake
:
Beetle and Hopper fishing this week was really good
Hosmer Lake
:
Hosmer is cooling off and that is healthy for the fish
Three Creek Lake
:
Three Creeks Lake is holding up
Crane Prairie Reservoir
:
Crane Prairie Fishing Report
www.OregonFishReports.com © 2021. All Rights Reserved.
Website Hosting and Design provided by TECK.net